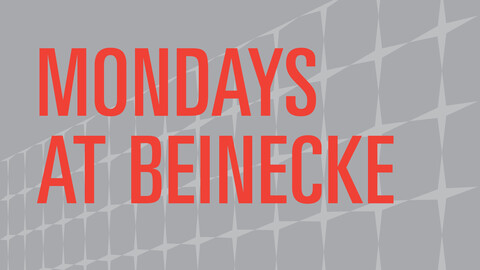 Event time:
Monday, October 2, 2023 -

4:00pm

to

4:30pm
Event description:
Zoom webinar registration: https://bit.ly/48md2PX
John McLinn Ross was in the Yale College Class of 1916 and was the first Black person to earn an MFA from the Yale School of Drama, in 1935. Born in New Haven, he went to New Haven High School (now Hillhouse H.S.). His grandfather, Charles McLinn, was the head carpenter at Yale for nearly 40 years starting in 1870, and was a notable person around town, elected as New Haven's first Black member of the Board of Alders.
John McLinn Ross was a member of Alpha Phi Alpha as an undergraduate. He performed with the Dixwell Players at New Haven's Dixwell Community House, established in 1924. Later in Atlanta in the 1930s, he was associated with the Atlanta University Players, together with fellow Yale alumni Ann Margaret Cooke and Owen Dodson. In the 1940s, he was the first head of speech and drama at Arkansas Agricultural, Mechanical and Normal College (now the University of Arkansas at Pine Bluffs).
His lineage, life, and legacy provide essential windows into the entwined networks of New Haven, Yale, and Black history.
Charles Warner, Jr., is a New Haven native. A graduate of Morehouse College, he works with the New Haven Public Schools. He also serves on the Board of Directors of the Amistad Committee, Inc., the Dixwell Community House, and the International Festival of Arts and Ideas. He chairs the Dixwell Congregational Church History Committee, is a member of the Yale and Slavery Working Group, and a community engagement fellow at Beinecke. Charles is the current Chairman of the Connecticut Freedom Trail. Created through a legislative act by the Connecticut General Assembly, the Freedom Trail is a collection of 160 sites and institutions throughout Connecticut, related to the history of slavery, abolition, Black history.
Mondays at Beinecke online talks focus on materials from the collections and include an opening presentation at 4pm followed by conversation and question and answer beginning about 4:30pm until 5pm.
Admission:
Free but register in advance