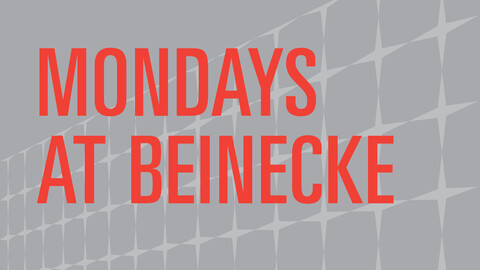 Event time:
Monday, June 12, 2023 -

4:00pm

to

4:30pm
Event description:
Zoom webinar registration: https://bit.ly/42bb3JK
Mary A. Goodman possessed a vision that transcended her time. In her last years, Goodman craved progress for African Americans in post-Civil War society. It was too late for her own education, so she focused on the generations that would follow her, especially those pursuing church leadership and theological education.
Foregoing provisions for her own burial plot, Goodman left instructions for all her life savings—nearly $5,000 in 1872 dollars—to go to Yale at the time of her death to support black students of divinity. When she died on January 26, 1872, at age 68, she became the first person of color to make a gift to Yale University. Honoring her passion and her gift, the Yale Corporation buried her in the Yale-owned portion of the Grove Street Cemetery.
An active church member, she recognized the pivotal need for African American ministers in a changing nation. In 1872, the New Haven Palladium reported that Goodman "felt that the time was coming, in the rapid progress of her race and people, when they would require a more highly educated ministry."
A scholarship was formed in her name and soon had historic impact on the Divinity School. The Divinity School went to Lincoln University in Pennsylvania and recruited Solomon Coles, who matriculated in the fall of 1872, becoming the school's first black student. The next year, James William Morris joined him from Lincoln. With the credits he brought with him, Morris was able to graduate from the Divinity School in 1874, thus becoming the school's first African American graduate. Coles graduated the next year.
Learn more about Goodman, her life, legacy, and impact in this online gallery talk with Joan Duffy, Senior Archives Assistant in the Divinity Library at Yale.
Mondays at Beinecke online talks focus on materials from the collections and include an opening presentation at 4pm followed by conversation and question and answer beginning about 4:30pm until 5pm.
Admission:
Free but register in advance