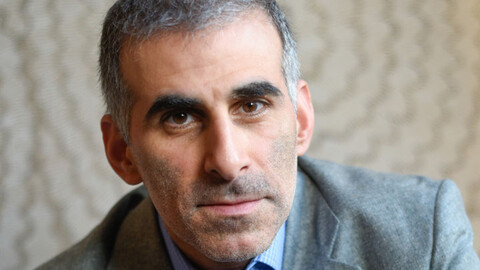 Event time:
Thursday, September 21, 2023 -

4:00pm

to

5:30pm
Location:
Sterling Memorial Library (SML ), Lecture Hall
120 High Street
New Haven
,
CT
06511
Calendar Speaker/Performer:
Alan Mikhail, Chace Family Professor of History; Robin Dougherty, Librarian for Middle East Studies
Event description:
Alan Mikhail, Chace Family Professor of History, will be discussing his new book My Egypt Archive with Jonathan Wyrtzen, associate professor of Sociology, History, and International Affairs.
An unmatched contemporary history of authoritarian politics and an unflinching examination of the politics of historical authority, My Egypt Archive is at once a chronicle of Egypt in the 2000s and a historian's bildungsroman. As Alan Mikhail dutifully collected the paper scraps of the past, he witnessed how the everyday oppressions of a government institution led most Egyptians to want to remake their society in early 2011. In telling these stories of the archive, Mikhail centers the politics of access, interpersonal relationships, state power, and the emotion, anxiety, and inchoate nature of historical research.
Alan Mikhail is widely recognized for his work in Middle Eastern and global history. He is the author of five books and over thirty scholarly articles that have received multiple awards in the fields of Middle Eastern and environmental history, and his writing has appeared in the New York Times and Wall Street Journal.