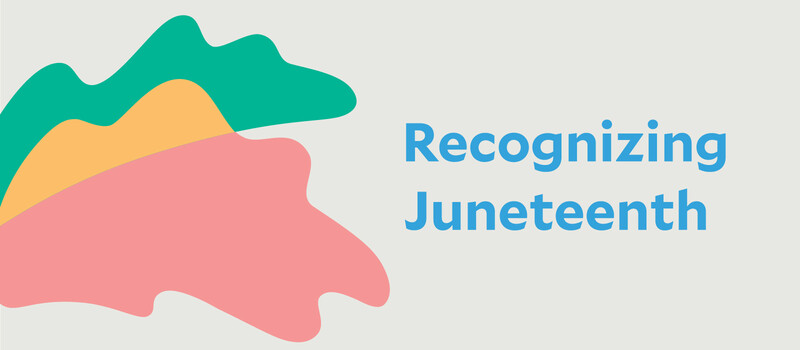 Juneteenth (short for "June Nineteenth") is the oldest nationally celebrated commemoration of the ending of slavery in the United States. Learn about the history of Juneteenth and explore events, media, and other opportunities to educate ourselves and continue the fight for justice. Yale will be closed for a day of remembrance on June 19.
Community members may celebrate other cultural and religious observances in June, including Pride Month. Have we missed something? Please let us know.
Engagement Opportunities
Arts
at home: Art in Context, New Light on a Portrait of Elihu Yale, his family, and an enslaved child, Yale Center for British Art
Watch Edward Town discuss an eighteenth-century group portrait depicting the university's early benefactor Elihu Yale, members of his family, and an enslaved child. Additionally, explore other items related to slavery within the Yale Center for British Art's collection. 
Anti-Slavery Tokens and other objects, Yale University Art Gallery
Within the Gallery's collection of coins, paper currency, and medals lies a selection of Anti-Slavery tokens. Discover these and other objects related to slavery within the Yale University Art Gallery's collection.
Department of African American Studies - Faculty Publications and Productions
Access a list of publications and productions developed by Yale Faculty, including Jonathan Holloway's Jim Crow Wisdom: Memory and Identity in Black America Since 1940, Elijah Anderson's Black in White Space: The Enduring Impact of Color on Everyday Life, David Blight's Fredrick Douglass: Prophet of Freedom, and many others.
Yale University Library
Yale University Library has an extensive collection of books, electronic resources, and special collections manuscripts related to Juneteenth across many different topics and disciplines. These materials may be found across the Yale Library system by searching the library's catalog and archival collections.
Department of African American Studies
The African American Studies Department examines, from numerous disciplinary perspectives, the experiences of people of African descent in Black Atlantic societies, including the United States, the Caribbean, and Latin America.
Open Yale Courses (OYC)
OYC provides lectures and other materials from selected Yale College courses to the public free of charge via the Internet. The courses span the full range of liberal arts disciplines, including humanities, social sciences, and physical and biological sciences. Explore the following courses that include themes about slavery and emancipation:
LinkedIn Learning
Explore free courses on LinkedIn Learning, including courses on diversity, equity, inclusion, and belonging.
Juneteenth 2023, Saturday, June 17, 2023 to Monday, June 19, 2023
Participate in a series of Juneteenth events sponsored by the International Festival of Arts, including a performance by a Juneteenth celebration and market in the New Haven Green, gospel performances, and Juneteenth brunch at Jazzy's Cabaret.
Juneteenth at Pardee-Morris House, Sunday, June 18, 2023
The New Haven Museum celebrates Juneteenth 2023 with Witness Stones, a project aiming to conduct research and educate on the history of slavery in our communities, at the Pardee-Morris House.
Juneteenth Resources from the Office of the Secretary and Vice President of University Life
Secretary and Vice President for University Life Kimberly Goff-Crews shares learning resources to watch, listen to, and read. Some of the content was originally compiled by Webflow. The material will be familiar to some readers, new to others, and, it is hoped, inspiring to all. 
Afro-American Cultural Center
The Afro-American Cultural Center at Yale University (affectionately called "the House") was established in the fall of 1969 after the rise of issues surrounding race and civil unrest at Yale and throughout the New Haven community. Due to the increased number of Black students and the rising social consciousness of the 1960s, Yale students rallied to create a space in which Black students and members of the community could convene for social and political means. 
Black Student Organizations
Learn about over 30 House Groups affiliated with the Afro-American Cultural Center.
The Gilder Lehrman Center for the Study of Slavery, Resistance, and Abolition
The Gilder Lehrman Center for the Study of Slavery, Resistance, and Abolition is part of the Whitney and Betty MacMillan Center for International and Area Studies at Yale University. Since its founding in 1998, the Gilder Lehrman Center has been dedicated to the investigation and dissemination of knowledge concerning slavery and its legacies across all borders and all time, from the distant past through the present day. Additional resources include:
"Slavery and its Legacies": A podcast series featuring visiting scholars, activists, and others about their contributions to the understanding of slavery past and present and its ongoing role in the development of the modern world.
Recorded Events on YouTube: Visit the Center's YouTube page for videos of recorded events.
Voices from the Archive: This website offers teachers and students primary sources, secondary resources, and pedagogical options designed to make our classrooms inquiry-based sites of exploration of nature and the wide and enduring legacy of slavery.
Yale African American Affinity Group
The Yale African American Affinity Group (YAAA) strives to provide opportunities for staff to engage, build community and make connections at Yale and the broader New Haven community.
Yale Black Alumni Association (YBAA)
Founded in 2008, The Yale Black Alumni Association (YBAA) is an official shared interest group of the Association of Yale Alumni (AYA) run by dedicated, volunteer Yale alumni from around the country.
Yale School of Medicine Black Postdoctoral Association
The Yale School of Medicine Black Postdoctoral Association (YBPA) works to address the unique needs of postdoctoral fellows/associates from groups traditionally underrepresented in science.
Office of Diversity and Inclusion
The Office of Diversity & Inclusion (ODI) collaborates with departments and individuals across the Yale campus to promote a respectful, accessible and inclusive community for all Yale employees.
Office of Institutional Equity and Accessibility
The Office of Institutional Equity and Accessibility (OIEA) is responsible for ensuring Yale's commitment to equitable and inclusive working and learning environments. This includes administering Yale's Policy Against Discrimination and Harassment.
The Program in Race, Ethnicity, and Migration (ER&M)
This program enables students to engage in the interdisciplinary and comparative study of forces that have created a multicultural, multiethnic, and multiracial world.
The Yale & Slavery Research Project
The Yale and Slavery Working Group (YSWG) is focused on a deep and thorough investigation of Yale's historic involvement and associations with slavery and its aftermath. The findings will help build a clearer and more comprehensive history of Yale and contribute to the scholarship on slavery and abolition more broadly. 
Yale and Slavery Working Group
Meet the members of the Group and learn about their charge: to investigate Yale's historic entanglements and associations with slavery, the slave trade, and abolition.